Volunteerism is a big part of who we are at AECOM, and it takes form in many ways. From individuals committing their time to help local nonprofits, to small and large employee groups teaming up to support community initiatives, to awardees of our Blueprint Travel Grant program participating in skills-based service trips around the world, our employees are volunteering their time and technical expertise to make a positive impact.
Amid all this activity, and as part of our corporate responsibility platform, Blueprint for a Better World, we rallied around our employees' dedication to the greater good and created our first Blueprint Service Month — 30 days of global volunteering across AECOM. This month-long campaign in June encouraged employees to champion causes and participate in volunteer opportunities through their offices and project sites, and then take to social media to further elevate the value of service and what can be achieved through our collective efforts.
The variety of volunteer events that took place included packing hygiene kits for the homeless in Los Angeles, mentoring youth in business skills in Maryland, collecting food for the elderly during Ramadan in Bahrain, conducting mock job interview training in Australia, cleaning up a beach in Hawaii, participating in a community garden beautification project in the U.K., and so much more.
Here's a look at a few of the volunteer activities.
Virtual volunteering with Iridescent Technovation
Nearly 200 AECOM employees across 32 countries provided feedback, encouragement and coaching to girls in middle and high school as they developed mobile applications to address real-world challenges related to food waste, nutrition, the environment and more. In addition to virtual volunteers, employees participated as in-person judges at regional events in the U.S. and Canada.
Kim Camacho, director of Global Inclusion + Diversity said, "We're extremely proud to have partnered with Iridescent this year. The Technovation program provided an exceptional opportunity for employees to nurture a love of STEM among girls. This is a key component of our inclusion and diversity strategy."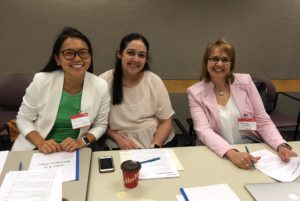 Renovation of sporting facilities for Downtown Boxing Gym Youth Program
Detroit employees from our Buildings + Places, Transportation, Water and Power business lines spent an afternoon cleaning up and repairing the nonprofit organization's Eastside facility. The work was done in preparation for the building to have energy-efficiency upgrades, including a roof replacement to address structural water issues.
According to Valerie Hodge, senior project specialist, "Projects like these are important because they build up community and create a more inviting place for young people." Through education, athletics, mentorship and intervention, the Downtown Boxing Gym Youth Program empowers Detroit students to be positive and productive members of society.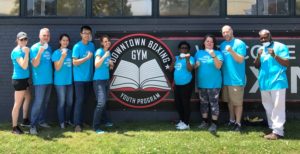 Surveying pediatric nutrition and health with Hong Kong People Service Centre
Volunteers from our Hong Kong office support the People Service Centre, a nongovernmental organization that responds to various social issues relating to wealth disparity, the working poor and the elderly. For Blueprint Service Month and over the summer, employees are helping survey and measure the nutrition absorption of 40 underprivileged children. The survey results will provide a more comprehensive picture of the children's health and follow-up assistance will result in a healthier society overall.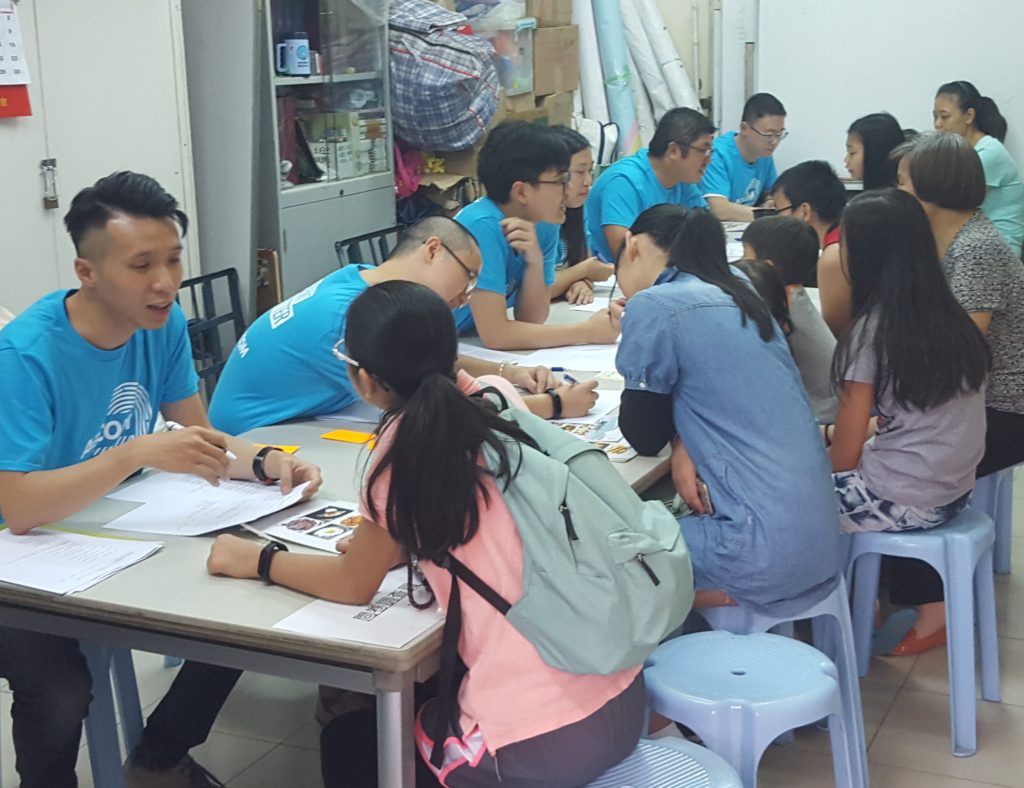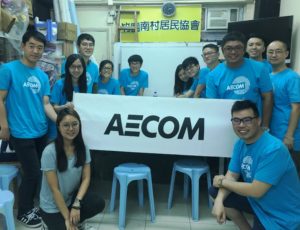 During the 30 days of our inaugural Blueprint Service Month, AECOM offices held 34 events with more than 800 volunteers supporting 29 nonprofit organizations. We're excited to continue expanding on Service Month in the years ahead, joining together with our colleagues around the world to support even more organizations as they contribute to healthy, thriving communities.
Follow our stories via #AECOMBlueprint and see the people out there making a difference.