When you say "interior designer", people often think you "fluff cushions" for a living! However, there is so much more to the people-focused design approach: our whole philosophy centers on the end user and their day-to-day requirements, then developing tailored design solutions to meet their needs.
Direction for this comes from our colleagues in workplace strategy – they are consultants, focused on the changing nature of work. They try to capture how people currently use their space and suggest what we could do to improve the overall experience of work. As graduate designers, we have fewer years in practice but bring strengths to the team such as being "super-fast at software", and great at "I know a bit about that"…. Rarely are two of our days similar or even alike! So this is an approximation of a day in our shoes as a graduate designer.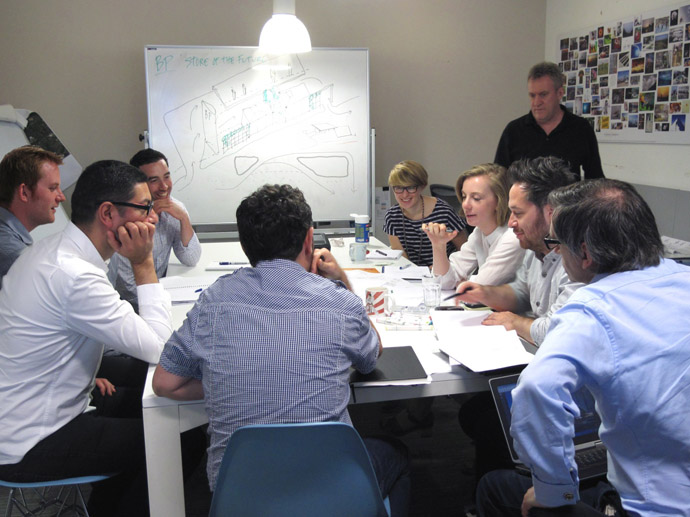 To start our Monday morning, we meet with our team, discuss our current projects and find out what the week will bring.
Lilly is currently working on a large project in West London (a total rebranding of the company's space) at Stage E that occupies most of her time, whereas Amy has worked on a number of small projects since starting work with AECOM, currently three of various scales and in various parts of the UK (although many projects our team undertakes can be across Europe, the Middle East and Asia).
Lilly continues to make adjustments to a detailed list of furniture for the project she is working on, a crucial role, making sure every detail is incredibly accurate, to ensure the correct products are delivered to site; she meets with a supplier and collects samples to complete a finishes board, and continues to run through the changes, checking it matches with the drawing.
Amy makes changes to a presentation, showing the ways the client can improve their current space, to be ready for a client meeting later in the week (a London-based project with a client looking to improve the current space to suit the changing needs of the company). Another part of her day is spent drawing an elevation of a customer-facing innovation centre for a long-standing client; she also marks up and updates those all-important visuals for a project in Dublin.
A typical day can involve both concentrated work on a detailed drawing, as well as dynamic work collaborating with colleagues on a new concept design – it's usually a bit of both.
A lot of time is spent working on technical drawings, concept plans and elevations. We also spend plenty of time 3D modelling and creating crisp visuals, producing presentation packages to show the client. But we're not always behind a computer – we sometimes get let out of the office to site meetings, liaise with suppliers, and of course work closely with our colleagues.
Working in the Strategy Plus team, the real variety for us comes when we work on projects that include both strategy and design work. During these projects, there are days spent onsite conducting research, and others in the office analyzing data to produce key recommendation reports, which will in turn feed nicely into the design work and how we produce the best possible solutions for our clients.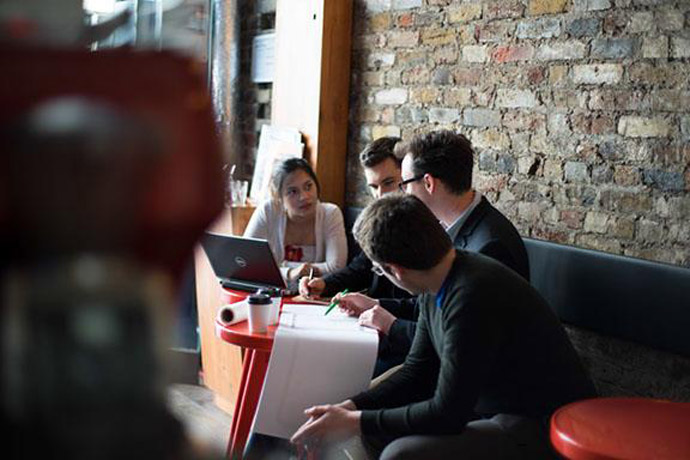 The days of a graduate designer are not only filled with work. We spend time developing our skills and knowledge, and taking time to reflect on all that we learn. As Lilly is an associate CSD member she works towards achieving full design accreditation, which requires time and persistence on a weekly basis. Keeping track of all her work and the skills and knowledge she has gained is very important for development.
Being part of a large organization with hundreds of graduates recruited every year provides a great opportunity to build valuable relationships, not only with clients, suppliers and senior management but with other young professionals in the industry. Part of the graduate scheme means we have days out to learn and connect with our colleagues across the country.
As graduates, we have the opportunity to work on a wide variety of projects and tasks, gain knowledge in different areas, choose areas of interest for future development, and build a professional network from the very beginning.
For us, every day is different, but what unites all of them is that every day we learn something new, which makes us less graduates and more professional.


Amy Bourne and Liliya Kovachka are designers at AECOM's Strategy Plus practice in London.