Welcome to AECOM Link.
With the ability to implement innovative solutions to the world's most complex challenges AECOM is fortunate to work with great clients delivering interesting and challenging projects.
We understand the unique value our Contractor network provides and want to ensure we continue to nurture and build this relationship – now and into the future.
By joining AECOM Link you will be part of AECOM's contractor network. Project Managers will have direct access to your profile and can connect with you as contract opportunities arise to find out your interest and availability.  Connect on AECOM Link.
What is AECOM Link?
AECOM recognises the growing number of talented individuals who are choosing to work independently.
AECOM Link aims to connect with Contractor talent seeking task-by-task or packages of project work.
AECOM Link is committed to building a community of professional experts who choose to work independently.
Registering on AECOM Link directly connects you with our Project managers across Australia and New Zealand who can match your skills to interesting projects.
If you are seeking more permanent work, please visit the AECOM Careers portal.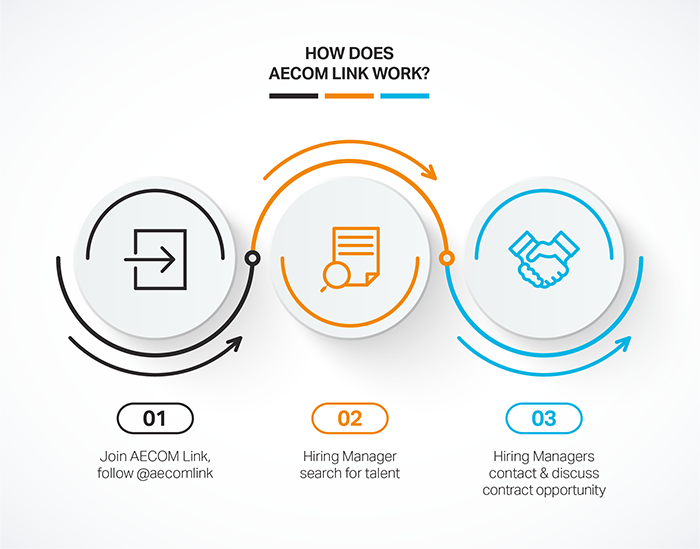 Why should I join the AECOM Link network?
By registering with AECOM Link you are enabling our Project Managers to connect directly with you as opportunities for contract work arise.
Being a part of AECOM Link allows us to stay connected to you so you can expect to be "first in line" when Hiring Managers are considering resourcing needs to support current projects and future programs of work.