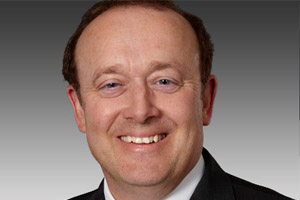 (Jun. 14, 2016) — AECOM has retained Pierre Tremblay, based in Ontario, Canada, to expand our expertise in the nuclear business.
Pierre will focus on driving performance and maintaining our excellent relationships with clients, and with community and regulatory authorities, while diversifying our project portfolio.
Pierre brings a wealth of nuclear power plant operations experience, complemented by former leadership roles in training, maintenance and nuclear waste management. He is a thought-leader, a community oriented citizen and a recently inducted fellow of the Canadian Academy of Engineering. Pierre is the former chief nuclear operating officer for Ontario Power Generation (OPG), Ontario's largest power utility, and was past President of Canadian Nuclear Partners, a wholly owned subsidiary of OPG.
"Nuclear power provides 11% of the world's electricity needs," says Doug Allingham, Executive Vice President, Canada. "This emerging demand requires experienced engineers and project managers to help our clients solve complex challenges, such as facilities security and public safety, and optimize project execution."
AECOM's extensive nuclear experience, especially in the United States, United Kingdom and Canada, enables us to support future repository design and construction, facilitate plant support capacity growth, and leverage our extensive waste treatment and facility management expertise from across our global network.
Contact: Doug Allingham (doug.allingham@aecom.com)